Profile

Go write down what you see
And see how far it can go
Free Account
Created on 2012-03-04 13:50:53 (#1528161), last updated 2012-03-04 (289 weeks ago)
11,312 comments received, 0 comments posted
1,140 Journal Entries, 65 Tags, 0 Memories, 143 Icons

About

Mini Bio
First Post. Private. Please.
Name: Chelsea
Age: 21
Birthday: November 2nd
Grade: College junior
Location: From the Midwest, currently living in Paris
About me:
I am a slightly bizarre young person living in one of those states that everybody flies over. Like all slightly bizarre young people living in such places, my aim is to one day break free and never look back. I want to live somewhere in Europe in the future, probably the U.K. or France. I would like to be a writer or do something else involving the arts. Failing that, I could always settle for being a bitter historian whose thoughts on the French Revolution are never listened to.

As you have perhaps inferred, I am...quite obsessed with the French Revolution. Secondary to this, I also occasionally like to go on about Doctor Who, Torchwood, House, and Blackadder, among other things. I read, I write, I icon, I act, all sorts of fun things like that. My favorite writers are Charlotte Bronte, Oscar Wilde, Stephen Fry, Hugh Laurie (and I also vastly admire his and Stephen's other work), J.K. Rowling, Khaled Hosseini, Kurt Vonnegut, Chuck Palahniuk, P.G. Wodehouse, and Victor Hugo. As for actors, aside from Fry and Laurie, also I like Johnny Depp, David Tennant, Burn Gorman, Emma Thompson, and Robert Sean Leonard.

I attend a lovely wimminfolk-only liberal arts college in Massachusetts, although I won't be seeing it again until next year, as I am currently studying abroad in Paris, where perhaps somebody will listen to my thoughts on the French Revolution. When I'm home, I work eleventy billion hrs/week at our local movie theater, which has given me the knowledge and ability to butter popcorn with the best of them.

And...that's about it, I think!
This Journal Is Now Friends-only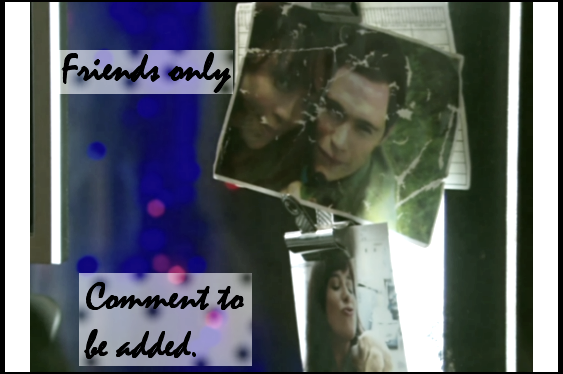 If you want to be LJ friends with me, see
this post
Randomness

Potter Puppet Pals is a Cornucopia of Love

Blackadder is Hot Sarcastic Love


Maximilien Robespierre is Incorruptible love.


Louis-Antoine Saint-Just is fanatical love.


Camille Desmoulins is erratic journalistic love.

Connect
1789
,
acting
,
activism
,
american beauty
,
ancient rome
,
anglophilia
,
anime
,
anne boleyn
,
antiquity
,
are your interests lj-approved?
,
awesomesauce
,
baldrick
,
bankotsu
,
bertrand russell
,
black adder
,
blackadder
,
books
,
british comedy
,
byron
,
cambridge university
,
camille desmoulins
,
captain jack harkness
, cato the younger,
cicero
,
couthon
,
cryptozoology
,
darth vader
,
david tennant
,
dead poets society
,
diet coke
,
doctor who
,
donnie darko
,
dreams
,
ebola
,
edmund blackadder
,
eleonore duplay
,
elliot smith
,
emma thompson
,
england
,
equality
,
france
,
francophilia
,
french
,
french revolution
,
fullmetal alchemist
, girls state,
golden sun
, gracchi,
gundam wing
,
harry potter
,
history
,
house
,
hugh laurie
,
icons
,
internet
,
internet cake
, internet lawyers,
irony
,
j.k. rowling
,
jack sparrow
, jacobinism,
jacobins
,
jacques-louis david
,
jakotsu
,
japan
,
jeeves and wooster
,
johnny depp
,
journalism
,
kitties
,
la marseillaise
,
la patrie
, le bas,
les miserables
,
liberals
,
lightbulb!envy
,
linguistics
,
literature
,
london
,
lucile desmoulins
,
macros
,
manga
,
marat
,
mark steel
,
maximilien robespierre
,
movies
,
neoclassicism
,
oscar wilde
,
paris
,
parodies
,
pere lachaise
,
perks-of-being-a-wallflower
,
petshop of horrors
,
philosophy
,
picture of dorian gray
,
pirates
,
pirates of the caribbean
,
pokemans
,
politics
,
procrastination
,
psychology
,
radiohead
,
ranting
,
reading
,
reason
,
robert sean leonard
,
robespierre
,
rousseau
,
rowan atkinson
,
saint-just
,
sarcasm
,
satire
,
science
,
scissor sisters
,
shelley
, shichinin-tai,
simon and garfunkel
,
sirius black
,
smex
,
snape kills dumbledore
,
snow days
,
socialism
,
sociology
,
stephen fry
,
team rocket
,
teh gay
, terrifying!pertwee,
the beatles
,
the constant gardener
,
the enlightenment
,
the flaming lips
, the internet is serious business,
thinking
,
thomas jefferson
,
tom paine
,
torchwood
,
traveling
,
tudor england
,
victor hugo
,
virtue
, vive la revolution,
voltaire
,
wes anderson
,
wodehouse
,
world cup
,
world war one
,
wrath
,
writing
, year ii,
zinedine zidane
,
zombies

People
[View Entries]

Communities
[View entries]

Member Of (1):

Subscriptions (3):

Administrator Of (1):

Feeds
[View Entries]

Subscriptions (0)

Linking
To link to this user, copy this code:
On Dreamwidth:
Elsewhere: